Director ····Jard Lerebours
Writer....Jard Lerebours
Editor....Jard Lerebours
Cinematography····Oluseyifunmi Akinlade
Runtime····1:21

Pandrog is an exploration and call for Black people escaping the terms and identities created by western imperialism. Two lovers run away from Babylon, a subversive look at gender and its trappings within the Black diaspora.

Festivals and Accolades:
Atlanta Film Festival


Berlin Short Film Festival


Black X Film Festival
Indie Memphis Film Festival


Onyx 22 Collective Show




SFQP Reclaim! A Gallery Exhibition


Uppsala International Short Film Festival


VAEFF



COCONUT (

Link

)
Director ····Jard Lerebours
Writer....Jard Lerebours
Editor....Jard Lerebours
Cinematography····Jard Lerebours
Runtime····3:23
Love Letter to Two Mommy :). A short detailing the director's trip to his mother's homeland of Jamaica to bury his grandmother and caretaker. Coconut is a public declaration of love for Gladys Austin.
Festivals and Accolades:
Columbus Black International Film Festival
Darkroom Film Festival
Streaming now on NoBudge (https://

www.nobudge.com/coconut)



ZION (

Link

)
Director ····Jard Lerebours
Writer....Jard Lerebours
Cinematography····Jard Lerebours
Runtime····5:56
ZION was supported by Scope of Work through their grant program serving BIPOC tristate area creatives. ZION is a new take on the Rastafarian concept of Zion, the great escape from Babylon and its oppressive structures. I envision ZION as inextricably tied to the Buddhist concept of nirvana, the release from the cycle of death and rebirth. ZION captures simplistic and mundane moments of Black joy that seek to subvert the forces against us.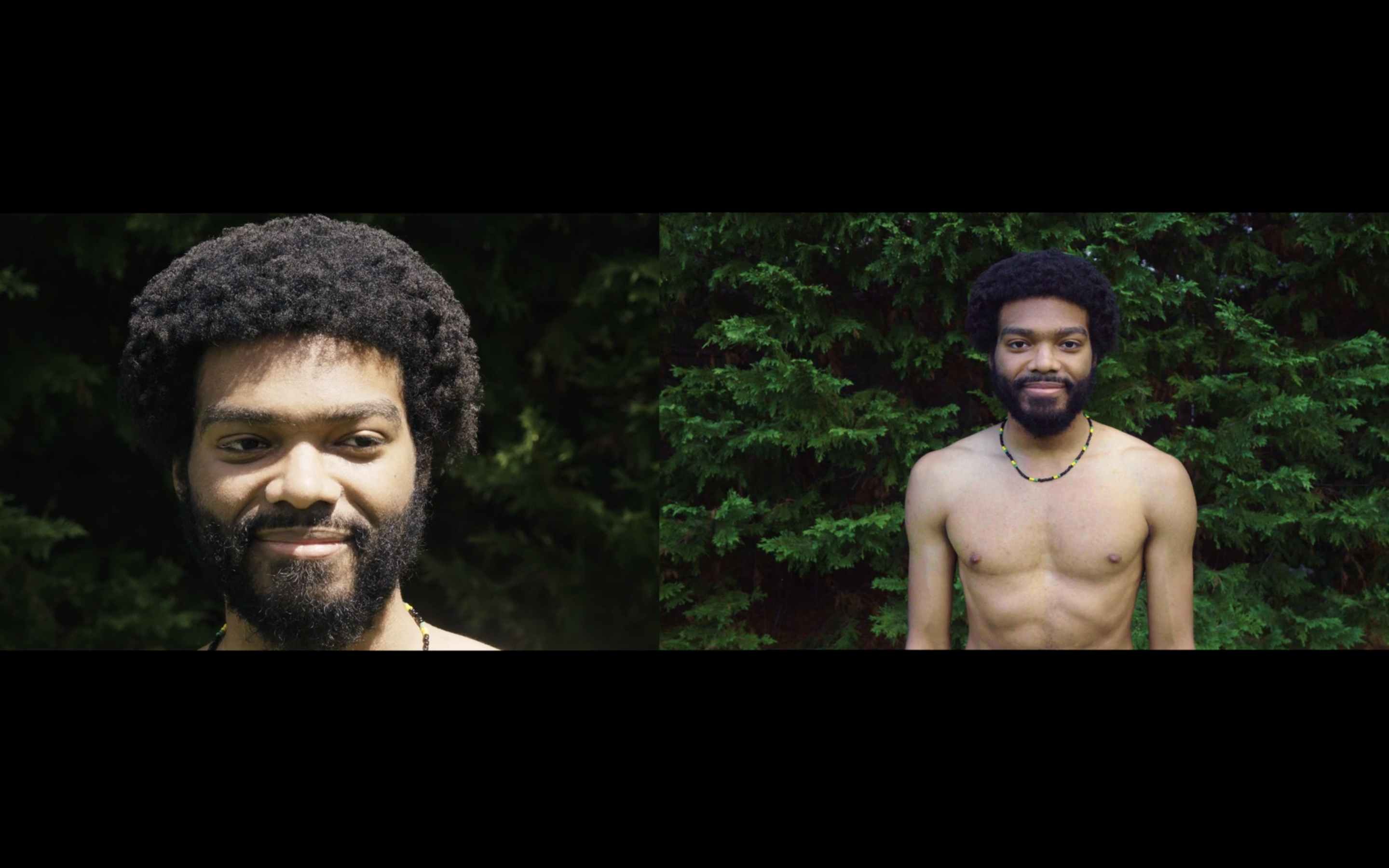 ABOUT ME

Jard Lerebours (he/they) is a community oriented queer Jamaican-Haitian filmmaker, writer and curator who creates exploratory pieces in service of venerating his ancestors and putting image to theory. He grew up surrounded by a diverse community of Black and Latinx folks in Central Islip, NY and draws inspiration from his West Indian roots. Jard's practice straddles the worlds of cinema and video art. They approach filmmaking as a conversation between friends and family guided by their loving West Indian upbringing.

As a curator, Jard's first program "Samkofa" in collaboration with Film Diary NYC featured genre defying and experimental work by Black filmmakers. His last program "the land of wood and water" with cinemóvil nyc provided a much needed space to showcase work by Jamaican filmmakers. Most recently, they served as an NYC pod moderator for the last iteration of The Flaherty Film Seminar centered around Queer World-Mending.

Jard's film work includes the Babylon Red Trilogy which consists of the short films Pandrog, Coconut and Zion. The trilogy explores gender, masculinity, Rastafarianism, Buddhism and notions of home. His work has been showcased internationally by Atlanta Film Festival, Berlin Short Film Festival, Indie Memphis Film Festival, NFFTY, Uppsala International Short Film Festival, Southern Fried Queer Pride, Out on Film, VAEFF and others.

Jard's nonfiction and poetry has been published by several outlets including Office Magazine, Issay Magazine, Onlychild Magazine and Mask Magazine. He has been a featured poet in readings across Long Island and Brooklyn.


Email Jard at jardlerebours@gmail.com for inquiries.